Synesthetic Experience in musical performance - All things involved in other things
Öffnungszeiten:
Weitere Termine und Öffnungszeiten
Samstag, 22.10.2011, 14.00 - 19.00 Uhr; Performance 14.30 - 15.00 Uhr
Sonntag, 23.10.2011, 14.00 - 19.00 Uhr; Performance 17.00 - 17.30 Uhr
Eröffnung:
Thursday, 20. October 2011 - 19:00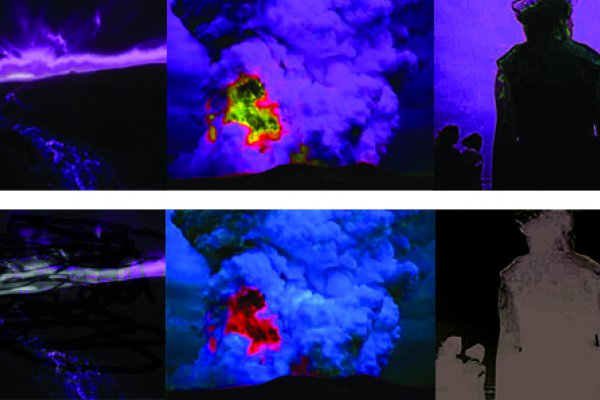 Dynamics of body movements of a musician and the sound make an interaction with videos in a multi-channel video installation that constantly have an impact on the quality of the picture. During the daily musical performance, experimental videos in impressionistic approaches, simultaneously, use various abstracting techniques - drawing and painting on film, solarisation, saturation and brightness.