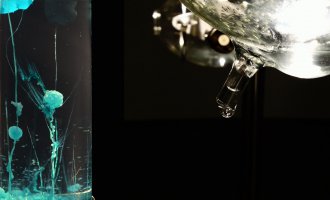 Friday, 4. May 2018 - 20:00
In the immersive installations Time Displacement / Chemobrionic Garden and Dark Drops at the intersection of poetics and technology, the communication between life systems and their environment is examined and the human – environment relationship is scrutinised from the perspective of the extracted.
Opening in the context of aktuelle kunst in graz:
Fr, 4.5.2018, 8 p.m.
Kooperationen/Koproduktionen: