"Funkenflug" RadioIronieOrchester: radio concert in Graz and Vienna, including online video broadcast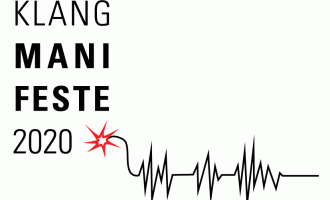 Friday, 3. April 2020 - 20:00
Both in Vienna and in Graz, eight musicians set up their studios in their living rooms or studios, equipped with small electro-acoustic sets or amplified instruments, connected via Jit.si, a free software video conferencing tool. Duos and trios are randomly selected by algorithm, who then perfrom together for ten minutes each. The concert will be broadcast by Radio Helsinki in Graz and Radio Orange in Vienna. Additionally, it can be watched at the recently established live video streaming plattform Echoräume.
The performance asks questions about the physical presence in improvised music, the location of the live moment and the simultaneity of the non-simultaneous in digital environments.
The RadioIronieOrchester, well known from radio and sound, is a radio-phile orchestra structure that has been existing since 2019 and combines acoustic, electro-acoustic and electronic music with the medium radio. The old tradition of orchestras bound to radio stations is revived. Not at least because of the lack of recording possibilities fix orchestras were established in radio stations. Hence the RIO dedicates itself primarily to live-performance and broadcasting.
Cast:
Cosima Flora Betty Hubner (professional listener and part of the orchestra)   *  Margarethe Maierhofer-Lischka   * Adina Camhy   * Georg Wissa   * Teonas Borsetto   * Antonia  Sophia * Nicole Sabella * Lale Rodgarkia-Dara
*Guests* Stephanie Castonguay(CAN)  * Marcin Morga* Arik Kofranek (Vienna)
Tech Support:
Stefan Voglsinger, Philip Leitner, Christine Schörkhuber, Jogi Hofmüller, Reni Hofmüller
Moderation:
Reni Hofmüller
Moderation im virtuellen Echoraum:
Stefan Voglsinger
Die Produktion von Radio Helsinki wird zeitgleich von Orange 94.0 (Wien) übernommen.
Kooperation :
open music Graz, esc medien kunst labor, echoraum, Setzkasten Wien, Institut für Elektronische Musik und Akustik (Universität für Musik und darstellende Kunst Graz) und Radio Helsinki.