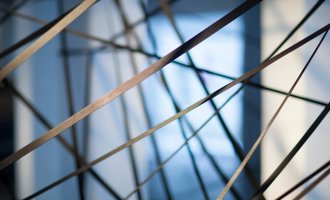 Friday, 23. August 2019 - 18:00
For the last event that accompanies the installation NOI – Net of Iterations the artists will perform Irritations — a sound performance around collaborative improvisation.
Using the space and different sensors, as well as material recorded during the group residency and sounds from the surroundings, the artists will create an in-situ composition.
Mitwirkende:
Konzept: Ilse Weber; String Concatenation: Christian Bader, Nayarí Castillo, Reni Hofmüller, Felicitas Pilz, Ilse Weber, Christopher Wruss