mariia&magdalyna + krkrk: Human? ... on the 14th June 2022 at 8pm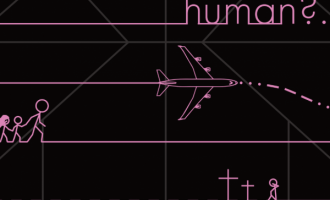 Tuesday, 14. June 2022 - 20:00
The esc medien kunst labor warmly invites you to "Human? ..." a theatrical and musical fair based on the diaries of the current Russian invasion of Ukraine on June 14, 2022 from 8 pm.
"Human? ..." explores what a human being is and how one feels in war. There is an artistic search of actresses mariia&magdalyna together with double bassist and electronic musician krkrk.
The project was born from the need to talk about what is happening to us humans in this war.
Voluntary donation!