Open music: Time Slice Transmitter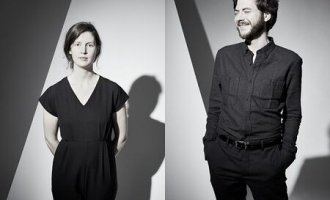 Friday, 27. May 2022 - 20:00
The esc medien kunst labor invites you to the concert "Time Slice Transmitter" in the context of Open music!
With "Time Slice Transmitter", "open music" is launching a "hybrid music" project series initiated not least because of the ongoing pandemic, which stimulates new compositions and performances per se as hybrid formats. The programs are thus not only developed for a live concert, but also emerge, for example, as an interactive website or radio art.
"Time Slice Transmitter" is a 35-part composition for six-string electronic violin. All are invited to arrange their own versions of this work online by interactively modifying various sound and image shapes - from short looped fragments to polyphonic passages.
In contrast to conventional time-based formats, such as film, book, or record, a software-based interface is neither static nor linearly fixed. The virtual environment enables structures whose semantics can be generated or modified directly by the user on the basis of computer programs. Reading, speaking, writing, listening coincide in a single performative act. "Time Slice Transmitter" makes targeted use of precisely these medial properties: individual tracks can be played and stopped on the website at the click of a mouse. Simultaneous playback of the tracks allows for any number of sound variations, so that each user interacts to create an individual audio collage. 
This variable superimposition of individual components also determines the visual implementation: each audio track is assigned the video recording of the instrumentalist, of which only a narrow horizontal section can be seen in each case, which serves as an interaction surface, among other things. The video strips arranged one below the other on the screen thus result in a fluid mosaic of the depicted body, whose fragmented physicality represents, as it were, the translation of an auditory as well as digital simultaneity into the visual. 
As an instrument in a live performance, the web version is spun on by two performers, counterpointed and accumulated with new material.
TICKETS
 
Online version: Free
Live version: Reservations Corona conditionally cordially requested. For more information please click here.
€ 16 | € 11* | € 6**
* Pupils, students, military/civilian servants and unemployed with valid ID card
** Music students with valid ID at the box office as well as children up to 10 years of age
*** Free admission for Hunger for Art & Culture at the evening box office from 15 minutes before the concert begins
Evening box office
The evening box office opens 30 minutes before the concert begins
Reservations
E-mail
Mitwirkende:
Marco Döttlinger: Komposition, live-video & -electronics Anna Lindenbaum: violin