ORF Lange Nacht der Museen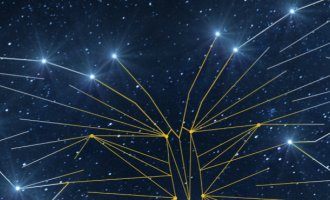 Saturday, 6. October 2018 - 18:00

to

Sunday, 7. October 2018 - 1:00
ORF Lange Nacht der Museen: 6.10.2018, 6 p.m. - 1 a.m.
On Saturday, October 6th, 2018, this year's "ORF Long Night of Museums" takes place throughout Austria. The ORF is initiating the cultural event for the 19th time – around 700 museums and galleries are involved this year and are opening their doors to culturally interested revelers from 6 pm to 1 am.
Tickets and booklets
Tickets available from the beginning of August via: tickets.ORF.at
Tickets and booklets are available from the beginning of September at all museums and institutions participating in this programme, and on the night itself, tickets can be purchased at the Museum Information Point, situated in every state capital, and in the museums.
Ticket prices
Regular ticket: € 15,—
Reduced ticket: € 12,—
Regional ticket: € 6,—
Free admission for children age 12 and under.
 
Distant Skies:Pressure Waves
Kathy Hinde
Kathy Hinde's installations in the exhibition Distant Skies:Pressure Waves are based on thematic interweavings of nature and technology. Their use of fiction, fantasy and poetry opens up the Utopian potential of the imaginary: the future becomes an open space of possibilities. Phase Transition, a sculptural sound installation, blends the noise of dripping water from melting ice cubes with metallic sounds to create pulsating, floating tones. Developed for esc medien kunst labor, the installation In Flight is made up of cyborg-like origami birds. Suspended from the ceiling, they appear to be gliding off towards distant worlds. In Kathy Hinde and Daniel Skoglund's sound installation Palimpsest, spider-like robots generate sounds and noises that condense into a composition: this can also be heard as a concert performance as part of the ORF musikprotokoll.
Kooperationen/Koproduktionen: