IN SEARCH OF LOST PARADISES. IN SEARCH OF UTOPIAS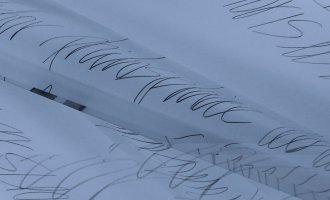 Saturday, 23. September 2017 - 18:00
In Europe, particularly during the Enlightenment period and afterwards, Utopias were developed – from the social Utopias of the 19th century to the ecological Utopias of the 20th century – but over the course of time these were transformed or else completely forgotten.
The constant threat scenarios of the present day – the economic, ecological and social catastrophes as well as the unprecedented level of control and manipulation allowed by the information and communication technologies of the 21st century – and the resulting attempts to manage these, apparently leave us neither the time nor space to think about our future. In light of this reality, a systematic critique is required – not just of prevailing ideas, but also of the absence of Utopian concepts.
We need new, future-oriented models for societal coexistence in which we can live according to existing and yet to be formulated values. Thus the installation IN SEARCH OF LOST PARADISES. IN SEARCH OF UTOPIAS focuses on the search for forgotten, lost or possible paradises. Images of realities captured in the memory, fragments of text, reflections, sounds as thought by people from different countries, cultures and language areas – these all merge to create a murmur of humanity around yearned-for paradises.
Find out more about this project on: IN SEARCH OF LOST PARADISES
Kooperationen/Koproduktionen: