Tor los - feministische Perspektiven innerhalb der Zwiebel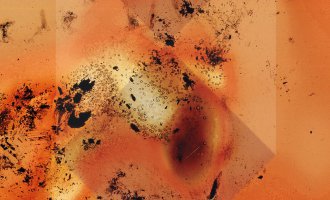 Friday, 14. October 2016 -

18:00

to

21:00
Tor los - Feministische Perspektiven im Onion
DATA, AGENCY, EMPOWERMENT: SOCIAL MEDIA & PRIVACY
Lecture/Workshop
Thursday, 14th october, 6-9pm
Facebook, Twitter, Instagram, Clouds etc. - most of us use one or more Internet services and platforms daily to organize our lives.
In the workshops we will take a critical look at platforms popular apps and platforms and find out how they work. How do we use Social Media and Apps without giving up all our privacy? Are there alternatives, and are they useful for what we're trying to achive?
The talk will focus on anonymous browsing using Tor Browser, and we'll also talk about Facebook's onion servie (their "Darkweb" site). The workshop is for everyone, who doesn't know (yet) much about this, but who is curious! Afterwards we'll have a discussion, so please bring all your questions!
If you think you'll want to play around with Tor, please bring your lapop and / or smartphone (Android).
The talk will be in English, but you can ask questions in German as well!
Open to all Genders!
Workshop with Bangiebangs and Lisa P. in Cooperation with Mz* Baltazar's Laboratory
Registration via esc@mur.at until 10.10.2016
The event takes place in Graz and Vienna.
Vienna: Lecture/Workshop, 11. October 2016, 7pm, Mz* Baltazar's Laboratory, Wallensteinstraße 38-40/8, 1200 Wien
Graz: Lecture/Workshop, 14. October 2016, 6pm, esc medien kunst labor, Bürgergasse 5, 8010 Graz