The full colour makeup session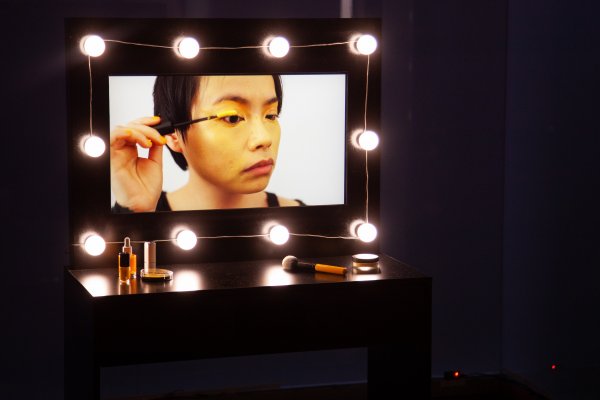 In a series of Youtube videos, different women present their makeup tutorials to achieve the look of an Asian beauty - a perfect look of a "female Asian gangster" (from the speech of a Youtube makeup tutor).
The artist mimics the entire beauty process step by step to achieve the same look and transform into another person - this is to make it easier for other people to identify her in society.
"As an 'original' female Asian, I believe that I have a better chance to become an "ABG" - a living'Asian Baby Girl', an object. Although, not forgetting to grease the color on my face, the color that is always attributed to me..."