The Hyperreality Show - Network of self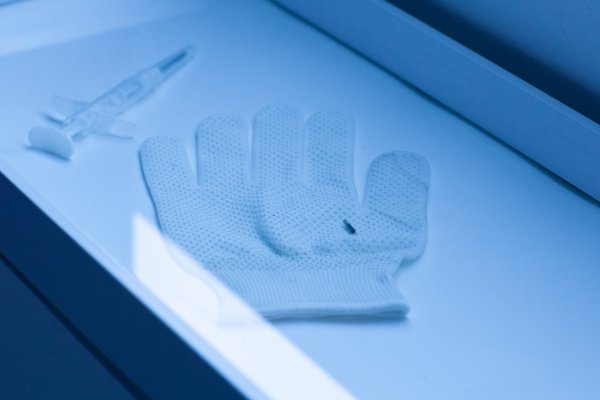 Lans King has been called "the artist from the future"; he uses emerging technology to consider about how these technologies will change will change humanity over the next 100 years. In 2019, he surgicallyimplanted an NFC microchip into his body and registered his artist-self. The microchip is the key element ofhis conceptual artwork entitled (Network of) Self. Encased in a small glass capsule, the microchip contains a cryptographic blockchain code that represents the work itself. King will consistently maintain an implantable device in his hand for the duration of his life, replacing it approximately every decade. The initial work will provide access to the artist's geolocation and biometric information, continuously upgraded with the latest technologies. The data can be visualised on dashboard via a dynamic, programmable digital artwork on an encrypted domain. In (Network of) Self, 2019 - ongoing, the tagging of King's body is the key element of conceptual artwork.
Additional modules will be added throughout the coming years; they will track his emotion and cerebral states. The work is at once a conceptual, digital, and performance artwork. Investigating subjects of humanhood, cyborgism, techno- heology, commodification, and dataism, it is also a re-imagining of the blockchain's utility as a data storage device. This is a seminal work for the artist in that it redefines what can be considered a work of art. It is the nexus of Lans' ongoing art practice, centred around his overall theme called The Hyperreality Show.
According to the French philosopher Jean Baudrillard, hyperreality is our growing inability to distinguish reality from a simulation of reality, especially within our high-tech society. In a state of hyperreality the lines are blurred between real & virtual, analog & digital, humanity & technology. The artist has always used code in his work. His "synthetic" paintings combine algorithms and digital printing with manual painting and drawing techniques. His canvas-screen hybrids take these works into another dimension by fusing painting with digital video. Lans King's body of work is an interconnected ecosystem of paintings, videos, sculptures, digital, and experiential installations. The Hyperreality Show is like a single work that has been fragmented into a many works and a variety of media.