Liveübertragung from esc medien kunst labor at Ö1 Kunstradio and Radio Helsinki
Eröffnung:
Wednesday, 17. January 2018 - 18:00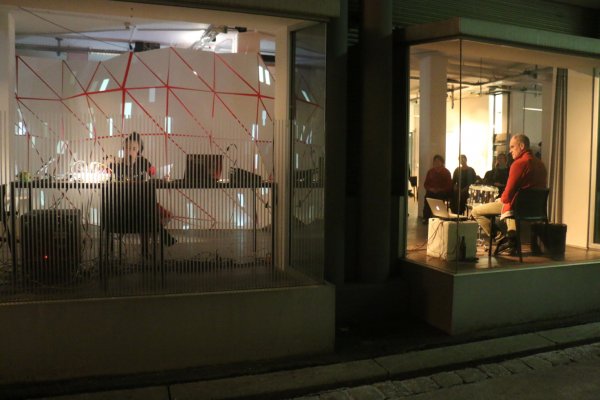 Founded as a homage to art, this action day seeks to recognise the presence of art in everyday life.
It is now celebrated every year and meets with resonance across the world. The principle of the action is to offer gifts to art in the sense of Fillion's "création permanente" (permanent creation) via an "Eternal Network" by post, fax, email, internet and radio as well as in any other conceivable manner. The only rule is that each person should send and receive or exchange gifts. Art's Birthday (French: anniversaire de l'art) was established in 1963 by the French Fluxus artist Robert Filliou (1926–1987) randomly on the day of his own birthday, January 17th, and set at 1,000,000 years before 1963. We celebrate the 1,000,055th birthday of art within the context of the finissage of the exhibition Promenade. Anekdote, Alltag, Abbild with an artist's talk given by Martin Rumori, remixes of the presents to art, recordings of performances held for the midissage, and with new compositions, which are performed in playable radio features.
Live transmission from esc medien kunst labor on Radio Helsinki 92.6 FM and Ö1 Kunstradio. Presented by: Reni Hofmüller
In cooperation with Radio Helsinki, Ö1 Kunstradio and the EBU satellite network.
Kooperationen/Koproduktionen: