Art's Birthday 2019 live broadcast 1.000.056 Years from Now
Öffnungszeiten:
Tuesday - Friday
2 p.m. - 7 p.m.
and by appointment
Eröffnung:
Thursday, 17. January 2019 - 18:30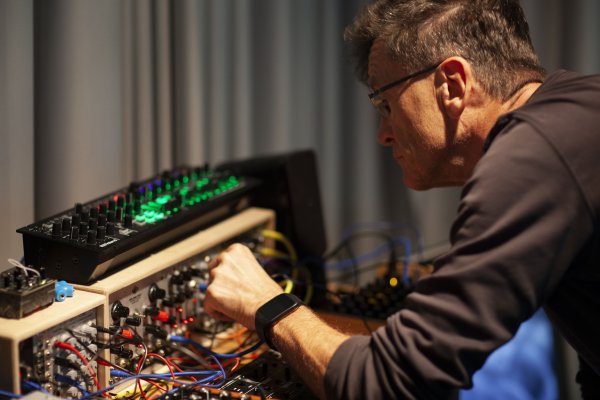 Founded as a homage to art, this action day seeks to recognise the presence of art in everyday life. Art's Birthday is going to take place during the sofa68-exhibition and from 8 pm onwards it is broadcasted live at Radio Helsinki.
Art's Birthday is now celebrated every year and meets with resonance across the world. The principle of the action is to offer gifts to art in the sense of Fillion's "création permanente" (permanent creation) via an "Eternal Network" by post, fax, email, internet and radio as well as in any other conceivable manner. The only rule is that each person should send and receive or exchange gifts. Art's Birthday (French: anniversaire de l'art) was established in 1963 by the French Fluxus artist Robert Filliou (1926–1987) randomly on the day of his own birthday, January 17th, and set at 1,000,000 years before 1963. We celebrate the 1,000,056th birthday of art within the context of the finissage of the exhibition sofa68.
Programme:
7 pm: Nomadic Producers (Seppo Gründler & Rupert Lehofer): 1968 auf dem Sofa – Performance
8 to 10 pm: Live transmission Radio Helsinki
Reni Hofmüller: Moderation in between all the pieces
Barbara Edlinger und Marion Wicher: NO – Sound performance (Verwalzungen), talk and live performance
Guts & Faders (Margarethe Maierhofer-Lischka und Peter Venus): Present 2019 – Live improvisation
Vera Sebert: Juwelen des Ekels oder die Niedergeschmerzten – Text
Zihua Tan: a room without corners (part of a series) – Composition, improvisation with objects (whisk, cello bow, drum)
Vera Sebert: Die klassische Artikulation bei beforsteten Kiefern – Text
10 to 10:20 pm: Seppo Gründler: 1.000.056 Years from Now – Composition
In about one million years from now the electromagnetic waves from the broadcast will be not even half way to Andromeda, but will have passed Alpha Centauri and M13 besides many other interstellar objects. Art will be twice as old as today. So on the 17th of January 2019 a roboter drops a dry sponge into a water bucket for the 1.000.056 birthday of art, delivering the impulse sound for my piece. Transformations of these sound will be accompanied by sounds and rhythms composed out of encoded sequences starting with Art's Birthday followed by the question and internet's answer to "what is art?". The encoding will follow the principles of Hans Freudenthals artificial language Lincos, which was developed especially for Cosmic Intercourse in 1960. According to Brian Greene, a professor of theoretical physics at Columbia University in New York City, humans 1 million years from now will not look much like people do now, and he said their lives will be so different that humans today wouldn't recognize them. Maybe the messages will be decoded on their way. If they bounce back in time, maybe these beings will be able to decode them and celebrate the 2.000.112 arts birthday, despite the warnings from American scientist, that sending messages to extraterrestrial beings might be dangerous.
Kooperationen/Koproduktionen: