United Workers – International
Eröffnung:
Friday, 16. June 2023 - 20:00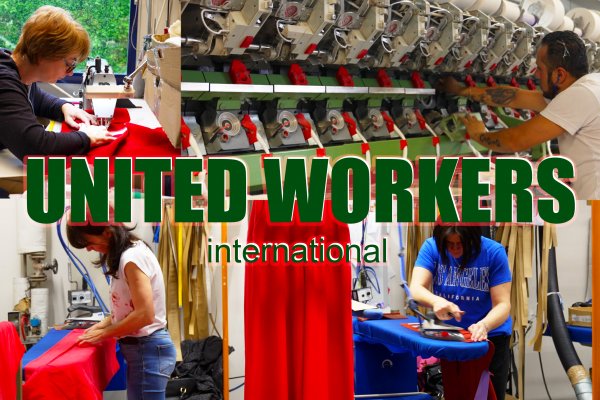 The exploitative conditions and the immanent growth logic of the capitalist economic system, both of which are ultimately responsible for the planetary emergency in which we currently find ourselves, is also the theme of "United Workers".
In the capitalist system, the working subject is seen above all as a cost factor that must be kept as low as possible and used efficiently. From the perspective of capitalist eyes, the labour force exists primarily only as a number, but not as a human being with all its needs, feelings and rights. Often, the impression is given that people are not relevant and do not exist in this system. Instead, everything revolves around commodities, numbers and profit. In United Workers, workers* are brought out of their marginalised position by making them visible and their work audible.
Images and sounds of work and workers* become part of an audiovisual production that also offers insights into different worlds of work and production.
The motif of the workers is aesthetically transferred into the present. The subject, which had disappeared for a long time since the collapse of communism, is to be rehabilitated in view of the repressive and exploitative conditions in the current working worlds - but without much heroic pathos.
The idea of a 21st century workers' music is also taken up on the acoustic level. Sounds such as machine and craft noises are transformed into an electro-acoustic composition and provide the basis for improvisations.
"United Workers" is also a statement against the ever weakening solidarity associations. Increasingly, these are also becoming impossible, as working people often work in isolation. The artistic work wants to unite people worldwide into a loud, strong collective - against neoliberal atomisation, depersonalisation and rationalisation.
The long-term project was already started in Vienna in 2021. Susi Rogenhofer performed it in public space with Klangforum Wien and FM Einheit (ex-Einstürzende Neubauten), among others. Now United Workers is becoming international and supra-regional and integrating workers from different places in the world into the work. The first stop is Mexico, but workers from Styria are also making an appearance.
In both regions, handicrafts still play a strong role. The project addresses this and thus also the importance of manual labour in the world of work 4.0. However, it is not only craft skills and traditions and the technologies necessary for work that are connected, but above all the yoke of labour.  
With the means of art, distances, be they geographical, linguistic, cultural or social, are overcome and the common existence as a worker is staged.
Artists from both countries and regions are involved in the artistic and musical realisation. The musicians Juan Pablo Trad Hasbun and Guillermo Villegas Alemán, who come from Mexico and live in Graz, will perform at esc medien kunst labor.
Fri. 16.6.
8 pm - Artist Talk
from 9 pm United Workers International
live MUSICIANS:
Juan Pablo Trad Hasbun - Bass
Guillermo Villegas Alemán - Schlagzeug
Susi Rogenhofer – Electronics
Manni Montana - Electronics