On the filaments, there where the plateau rises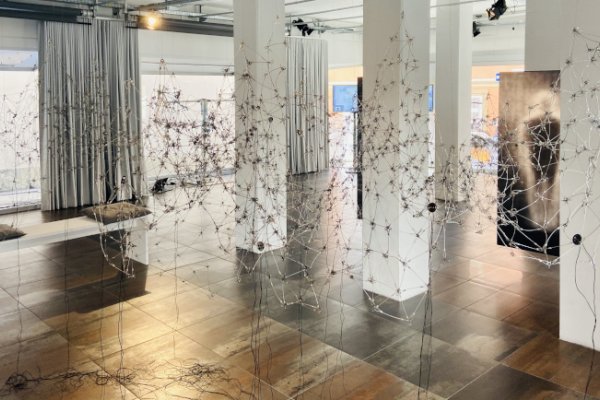 The work aims - with emancipatory intent - to investigate the possibility of a "virtual-real" world through the practice of "Sound Floating Landscapes". Through the use of (digital) found footage and specially generated materials, which are themselves again fragmented, recombined and layered, fictional realities are created, which allow the real to tilt into the virtual, and the virtual into the real, and are brought into "latent" motion. The audio parts of On the filaments there, where the plateau rises take up location-based data such as geo-coordinates - in auditory translation - and relate them to each other by means of whispering and conversation. The sound of space, how the earth is heard from the "universe" (Found Footage Internet -NASA) is also present.
The voice(s) of the machine meet voice recordings to question phonetics and the rhythm of spoken language; the human voice, as opposed to the artificial-machine and material, stands as a metaphor for the dialectical relationship between man and technology, which is repeated in affective perception, and for processes of change in our real and imaginary cartographies.
Please enter the URL of your website.:
Kooperationen/Team:
Support Programming: Arno Aumayr, Norbert Math