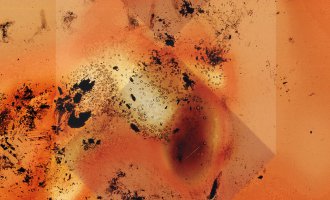 Thursday, 29. September 2016 - 12:51
In the run-up to each project, an esclab takes place. During this phase the artists involved in the project are invited to esc medien kunst labor to talk about potential synergies, spatial installations, collaborations and for an exchange of ideas. The underlying project evolves in this period, while remaining open at every stage to major changes in its realization and implementation. Apart from gatherings in Graz and Vienna there were a number of online meetings about the "Destroy" project.
In July 2016 the artists involved in the DESTROY project met within the context of an esclab in order to discuss the implementation of their ideas and to try them out in the exhibition space for the first time. Up until that point, all preparations and discussions had taken place via the Internet.
Discussions oscillated between destructive, negatively harmful approaches and a fun, playful handling of the joy in ambivalence - ambiguity - damage - delete - destroy - erase - deconstruct - destruct - ruin - extinct - tear down - pull down - unstructure - unbuild.
During August, the studios of Vienna-based collectives maschen, k² and Mz* Baltazar's Laboratory became development sites for the new works. Set-up began at esc mkl. at the beginning of September.