Exhibition POSTPONED - Klangmanifeste 2020 - Concerts online!
A sound art exhibition in the border zone of visual art and current music curated by Christine Schörkhuber, Stefan Voglsinger, Ulla Rauter und Veronika Mayer
Eröffnung:
Saturday, 21. March 2020 - 16:00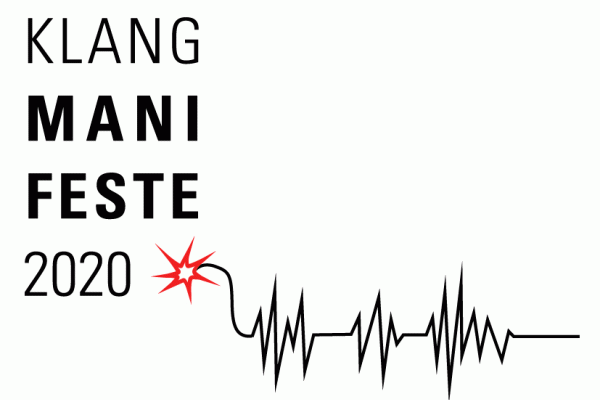 Klangmanifeste - sound manifestos  is a sound art exhibition presenting works, that deal with the materiality of sound in the border zone of visual and sculptural art, music, conceptual works and research.The simple idea and guideline of the festival´s program is to focus on the moment when oscillation gets into a physically perceptive event and to make this process visible, touchable, ascertainable.
For this year we were invited by open music to organize a show in Graz.
The second exhibition location next to the echo room in Vienna will therefore be the esc media art laboratory in the Bürgergasse in Graz, where a selection of works from the past 10 years will be shown. As a consequent continuation of the transit performances that have linked the exhibition venues with each other in the past two years, there will be a happening in 2020 in the form of a bus trip ("data bus") that will take visitors on a joint artistic road trip. The exhibition in echoraum / Vienna begins with a large-scale individual work by Japanese-British artist Ryoko Akama and will be further developed by Artists in Residence in the second week according to the "evolving narrative" principle. Performances and concerts take place in both Graz and Vienna, and a concert evening at both locations is simultaneously  and interactively conceived as a radio conference in cooperation with Radio Helsinki.
Kooperation:
Open Music Graz, esc medien kunst labor, echoraum, Setzkasten Wien, Institut für Elektronische Musik und Akustik (Universität für Musik und darstellende Kunst Graz) und Radio Helsinki.